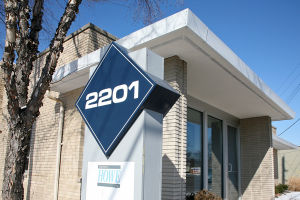 Jerome L. Howe, Inc. was founded in 1935 and remains today a family owned and operated business. We advise clients on insurance risk management issues and broker insurance as an independent insurance agency. As brokers, we represent our clients, not the insurance company and act as advocates whether negotiating the best price, interpreting coverage or making sure claims are settled quickly and fairly.
We have long standing affiliations with many quality insurance companies which enables us to survey the insurance marketplace and secure the best price for the right coverage.
Our staff members are experienced professionals that have made a career in this business and whose livelihood depends on serving the needs of our customers.
Our approach is straightforward and simple, we do what we say we are going to do, when we say we are going to do it.
We'd appreciate the opportunity to earn your confidence and trust.
Please Join Our Email List
Jerome L. Howe III
President
Email
314-218-2802
Larry Howe
Vice President
Email
314-218-2804
Carol Basler
Vice President


Email


314-218-2828
Steve Geary,

CIC


Broker


Email


314-218-2818
Mel Shaikewitz
Broker


Email


314-218-2817
Monica O'Dell, CPCU
Commercial Account Executive
Email
314-218-2832
Linda Ramey,

CPCU


Commercial Account Manager


Email


314-218-2808
Amy Purtle, CWCS
Commercial Account Manager


Email


314-218-2814
Patti Solari
Personal Account Manager


Email


314-218-2824
Monroe Pargo
Maintenance Supervisor
Email
314-218-2810
Robin Casella
Claims Advocate
Email
314-218-2812
Carol Delargy
Office Manager
Email
314-218-2806